Workshop
Caravan and Motorhome Workshop based in Hertfordshire
M G Caravans has one of the largest workshops in the south east for our industry.  We offer a one stop shop for annual vehicle maintenance, accident damage, mechanical and specialist repairs plus a whole range of additional services including servicing, accessories and modifications.
Our fully approved workshop has fully qualified technicians, allowing us to carry out practically any repair to your new or pre-owned leisure vehicle to the very highest of standards.
With ongoing investment in tooling, manufacturer and industry body training our Service Centre have been inspected and approved by the Caravan Club, Caravan and Camping Club and the National Caravan Council to give you the ultimate peace of mind.
In addition to this we can offer:
General servicing & Maintenance
Damp repairs – damp prevention – general renovation
Insurance & Retail Bodywork Repairs
Security Modifications
Solar Panel Installation
Digital TV Aerial & Satellite Installation
Bike Carriers
Fixed Awning's & Sun Canopies
Air Conditioning Units
Vehicle Towing Brackets & Electrics
All Approved Workshops work to a specific check sheet and guidelines for both Motorhomes and Touring Caravans which ensure that the manufacturers and the National Caravan Council's recommended areas are checked during this service, ensuring your vehicle is getting the best maintenance possible.
Our work includes caravan sales, servicing, repairs and maintenance to the following areas: Hertfordshire, Cambridge, Peterborough, Essex and Bedfordshire.
ANNUAL CARAVAN SERVICE CHECKS & MOTOR HOME  HABITATION, ENGINE & MOT INSPECTIONS
As road going vehicles it is essential that you have the annual inspections carried out by an NCC & Manufacturer Approved Workshop.  MG Caravans are part of the NCC Approved workshop scheme and work on the recommended servicing guidelines in the industry.  This is to protect your investment, ensuring its road worthiness and reducing the risk of a breakdown and meeting your legal requirements as a vehicle owner.  Also to comply with your vehicle manufacturer to keep the warranty in place.
Our workshop team regularly attend various manufacturer training courses to maintain, update and improve existing qualifications.
MOT's are a legal obligation for all vehicles over 3 years old.  We are able to have these tests carried out whilst your vehicle is with us for its annual service.  During your MOT your vehicle undergoes a number of checks and tests to ensure its road worthiness including the interior, exterior and under the body.
All makes of Motor Homes & Touring Caravans Catered For
Large Stock of a Large Variety of Spare Parts where necessary
OTHER MAINTENANCE ISSUES:-
Motor Home Cambelt Change
Engine & Habitation Batteries
Brakes/Clutch Repairs
Mechanical Repairs
ACCIDENT & BODY REPAIRS
Vehicle accidents can happen to any of us on the road at any time.  We understand that if you are involved in any accident it's not just the financial implications but the personal inconvenience and stress they cause.  Don't let your investment go to waste – keep your caravan in tip top condition.
We have a fully equipped onsite body shop and spray booth where our fully qualified technicians can carry out any type of repair swiftly and easily with no job too big or small, have your leisure vehicle looking brand new again.  We are approved and recommended by many of the major insurance companies.  Our experience in dealing with caravan & motor home insurers means that we will make the process of dealing with your accident repairs as straightforward and hassle free as possible.  With full nationwide recovery available.
In addition to this we can offer:
Dink & Dent Repairs
Plastic & ABS Repairs
Full Resprays any colour including Metalic
Insurance & Retail Bodywork Repairs
FREE ESTIMATES PROVIDED NO OBLIGATION
Had an accident? Has someone damaged your vehicle? Weather related damage such as hailstones or wind? Has someone stolen a fitted appliance or electrical equipment? Then contact us for a quotation – some claims can be assessed with photographs, or we can arrange to view the caravan. If required you can arrange to have the vehicle recovered directly to us.
If you require any assistance then please do not hesitate to contact us, we have a good relationship with the industry insurance companies and assessors and always work to complete the estimate & repair process in as quick and convenient a time frame as possible.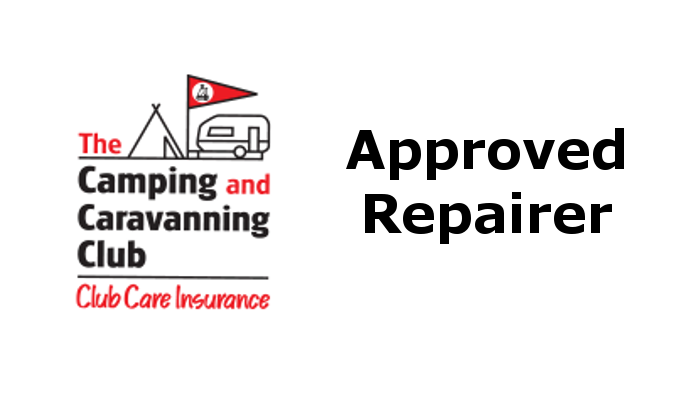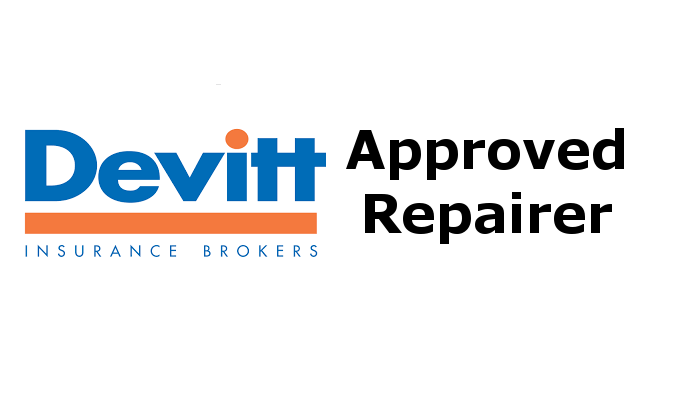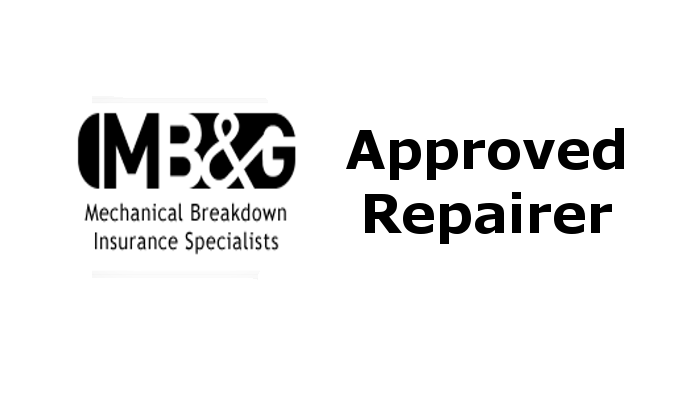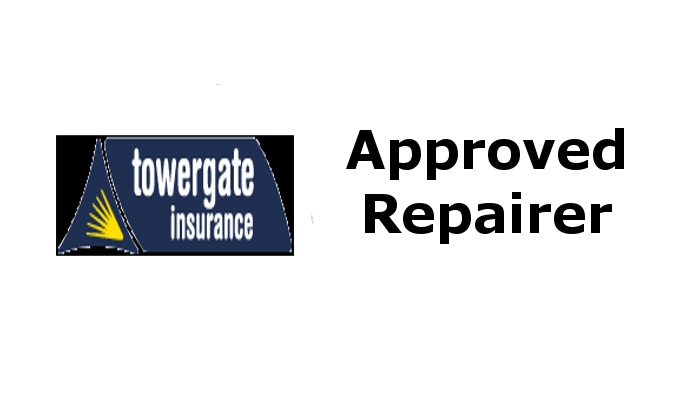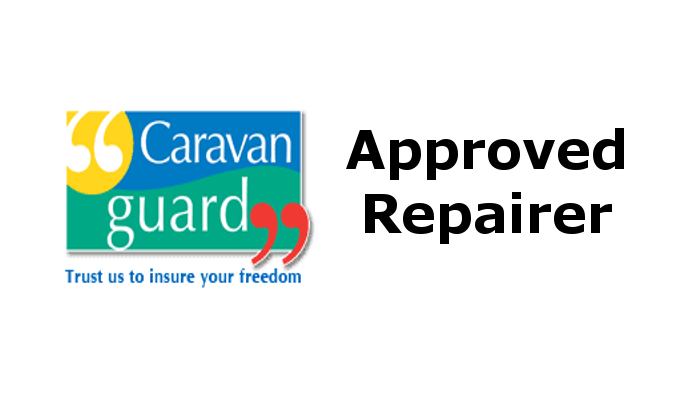 WATER INGRESS OR DAMP IS A WELL KNOWN ISSUE WITH CARAVANS & MOTORHOMES:
Arguably damp issues can be prevented through the practice of regular maintenance and servicing. If you notice a damp patch, staining or have any concerns please contact us and we can assess the problem and provide a quotation for rectification.
As with any issue of this type, the quicker the issue is addressed the better.
GUIDANCE NOTES
Readings between 0 – 15% – No cause for concern.
Readings between 15 – 20% – Requires further investigation. Compare with the caravan average reading. Consider asking to recheck the area in 3 months
Readings greater than 20% – will identify areas needing remedial work. There may be early signs of water ingress or evidence of moisture. Again, it may be worth considering a recheck after 3 months. When readings go above 30% then structural damage may be occurring and deterioration is inevitable.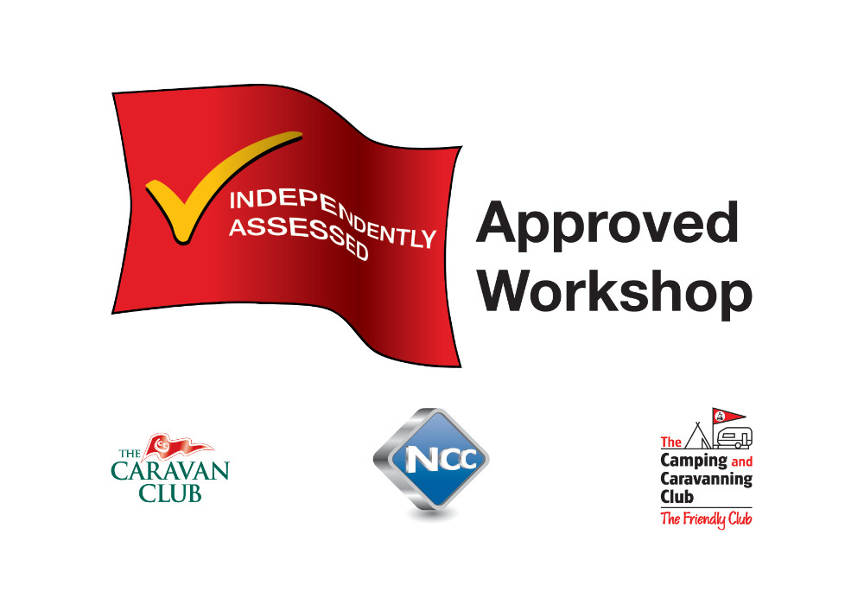 RESEALING
It is usually recommended that the joints of your caravan/motorhome are renewed at least every 5/6 years this can be carried out by our fully qualified technicians to maintain your vehicle using manufacturers recommended materials.
DAMP
Damp issues due to damaged or broken down seals causing softening of wallboards/staining of wallboards and wet framework.  The remedial work required or extent of water ingress is usually a full strip down of wallboard and timber framework.  Then the area is dried out and rebuilt as per manufacturers guidelines and materials.  Then after all the necessary interior work has been completed, the exterior joints are resealed using specialist sealants to avoid any further leaks.
HOW TO PREVENT DAMP ISSUES
Annual Servicing by Approved Factory Trained Technicians – this will also validate any manufacturer's warranty.
Full periodic examination of all seals and joints for any signs of deterioration, damage and possible water ingress
We advise that all joints are resealed at least every 5 years by a fully qualified factory trained technician to avoid any damp water ingress issues.    If you are one of our regular service customers we will carry out a damp check free of charge if you have any concerns between your annual service dates.